When you often stay in hotels, having status with them is a nice perk to have. Upgrades to nice rooms or suites, late check-out, lounge access, etc. are just a few elements. In almost all cases, status is connected to a number of stays/nights you had with this hotel chain. Accor has introduced a new way how to become gold by becoming an Accor shareholder.
Who is Accor?
The Accor Group is a leading French hotel group that brings together more than 5'100 (1'200 more to come) in 110 countries. Accor offers a broad portfolio of 51 brands ranging from luxury hotels (Fairmont, Rixos, Sofitel) to more economical ones (Ibis, Mercure, Novotel).
Compared to other hotel groups, Accor has a significant footprint in some countries. For example, in Morocco, they operate 42 properties, in Myanmar (Burma) 11 properties in several parts of the country, while there are only one Sheraton and three Hilton hotels.
Another reason why Accor? Accor started to look into the fitness side of travel. Check the previous blog post about the details of How People plan their Travel.
The Accor Live Limitless Loyalty Program
The loyalty program from the Accor group is called Accor Live Limitless (ALL). As with most other programs, status upgrades are awarded according to the number of nights spent or the number of points earned.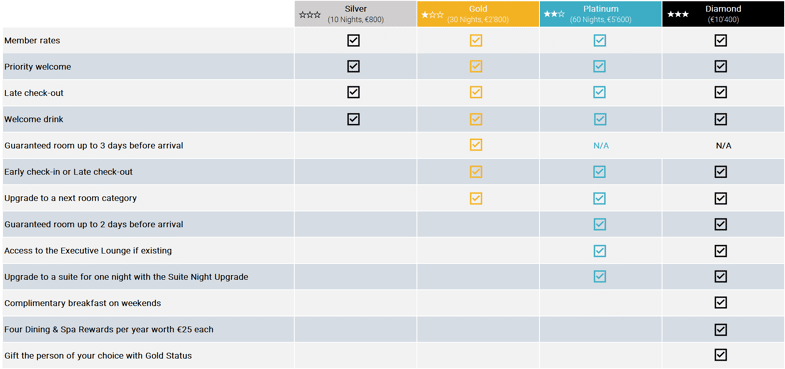 Early Check-in
Late check-out
Upgrade to a next room category subject to availability
However, 30 nights is a number to reach, and apparently, it seems also to be very hard to impossible to get a status match from another program. However, let us focus on the alternative option by becoming a shareholder.
The Accor Shareholder Program
Of course, since the COVID-19 pandemic share prices of hotel groups are at least a third lower than the pre-COVID-19 value. However, you probably have to see it as a medium to long-term investment. Disclaimer, this is not financial advice nor a recommendation for buying shares. I plan to keep them for some time, and I hope to sell them with a benefit (no date intended, expected).
As Accor Group is a French company, the shares are traded in EURO, such as the Paris stock exchange. After that, you can register with the Shareholders Club. You have to select "I hold at least 50 Accor bearer shares" and fill in your details. I attached the confirmation from my stock exchange to the online form and in the follow-up e-mail I included my ALL member ID to avoid a new profile is getting created.
plan. travel. workout.
My status was changed to gold within weeks' time until 31 December of the following year (you can get almost up to 24 months). After this, there would be a requirement of re-quality. There is also another way to get to the gold status very quickly. Therefore you would only have to apply for the ibis BUSINESS card (90 Euros/year), but this was not fancy enough for me. 😂🤷‍♂️